Eclipse Fire & Safety Ltd, established in 2018 is a locally owned business offering a variety of services.
Our services focus on fire and safety needs for residential and all business sectors including but not limited to: oilfield, construction, agriculture, industrial, infrastructure, and institutional.
We offer fall protection training, and safety consulting.
Our business continues to expand into other markets as required by our client base, such as now offering a full line of sanitation supplies.

Our qualified, knowledgeable, and competent staff are committed to providing exceptional customer service. Our experienced service technician is NFPA 10 certified and has recently completed training at Lakeland Emergency Training Centre.

We service most/all makes and sizes of stored pressure, water, and cartridge-operated fire extinguishers.

We offer a wide selection of Personal Protective Equipment (PPE) including head, eye, face, hand, foot and body protection. Our product line continues to expand as we proactively source the best quality products for our valued customers.
We are proud to offer brands such as:3M, Miller, Peakworks, Pioneer, Forcefield, Jet Tools, Surewerx, Uvex, Honeywell North, Champion, Tough Duck, Strike First, Bob Dale Gloves, Rasco FR Clothing, Work King, Natpro, Geroline, Safeblend sanitation products and more.

Click here to listen to our radio ad!
Click here to listen to our Fire Extinguisher radio ad!
Click here to listen to our Gift Idea radio ad!
Click here to listen to our Safety Equipment radio ad!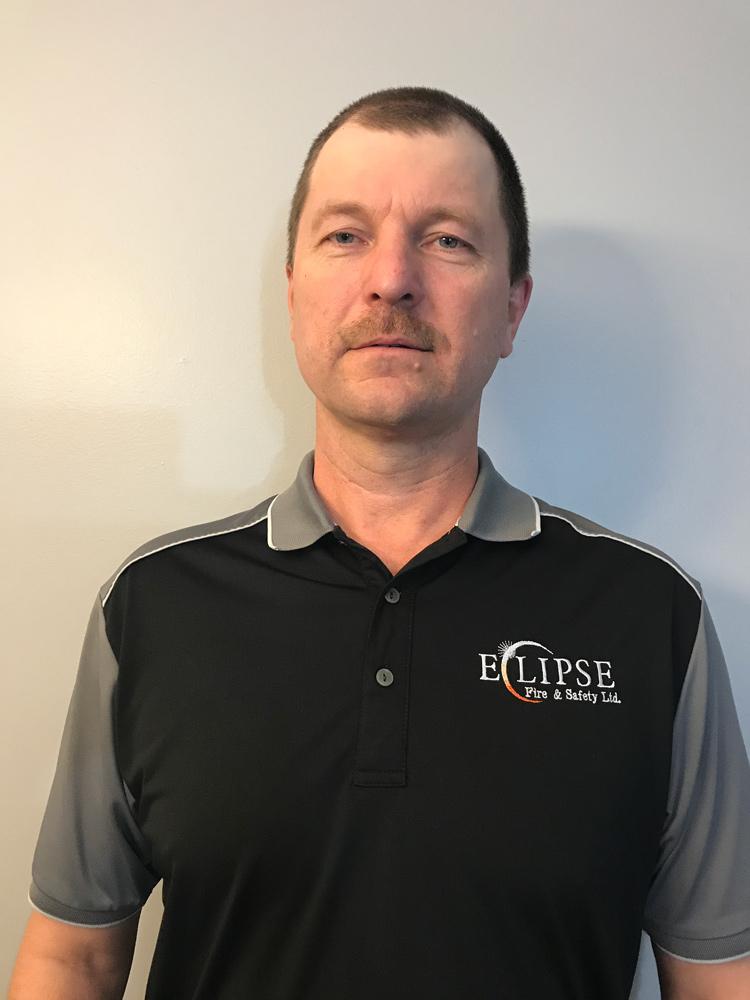 Featured Above – Jason R. Lamb, CRST/TSAC.
Eclipse Fire & Safety Ltd, providing safety consulting services.
Employees holding the Canadian Registered Safety Technician (CRST/Technicien en securite agree du Canada (TSAC) credential include:
Jason R. Lamb, CRST/TSAC.